How Much Could Change in 5 Weeks?
What Could Happen?
- lose 8-20 pounds
- significant TIME and MONEY saved on meals
- SLOWED AGING and improved HEALTH
- better HORMONAL BALANCE
- more ENERGY, improved SLEEP, better MOODS
- feelings of CLARITY, HOPE, and CONFIDENCE
- new metabolic wiring to make CONTINUED WEIGHT LOSS EASY and NATURAL
Case Study: Meg
Age: 42   Gender: Female   
Starting Weight: 155 lbs
Prior Concerns: Dietary, Sleep, & Exercise Habits. Managing Anxiety.
Went through Fat Burning PRO with 6, 30min Coaching Sessions, 2 personalized workouts (plus tutorial videos) and 1 in person training.
Outcome: Lost 8 lbs
Better sleep, improved mood, less anxiety.
Weight after 4 weeks of Fat Burning: 147 lbs
Weight after 5 Months of Fat Burning: 135 lbs.
Weight after 9 Months of Fat Burning: 130 lbs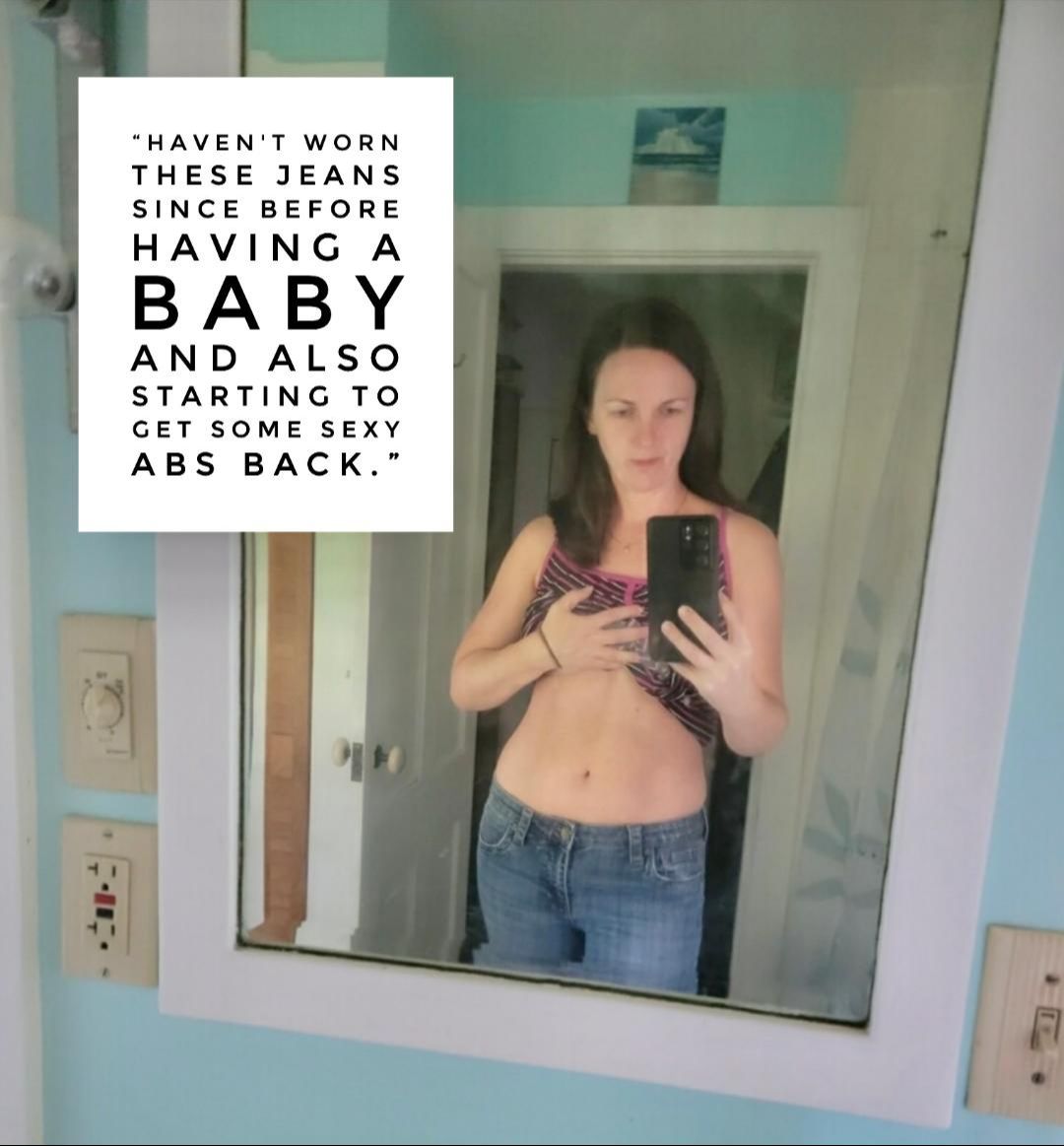 Or How Much Will Stay the Same?
- STAY at SAME weight or GAIN MORE
- swing from EXTREMES of under and over EATING and EXERCISING
- repeatedly START OVER due to a HARD to stick to PLAN
- feel FRUSTRATED, DEFEATED and RESIGNED to weight loss being HARD
- GIVE UP and still NOT HAVE what you WANT
Case Study: Gena
Age: 44   Gender: Female   
Starting Weight: 190 lbs
Prior Concerns: tummy that wouldn't go away, health (preventing breast cancer), didn't want to feel restricted/deprived to lose weight
Went through Fat Burning PRO with one on one coaching, individual problem solving, and weekly group calls.
Outcome: Lost 9 lbs
Flatter tummy, skinny jeans are now too big
Ending Weight after 4 weeks: 181 lbs
Weight after 2 months: 175 lbs
Weight after 3 months: 175 lbs
*reached goal weight and maintaining
Case Study: JP
Age: 57 Gender: Male
Starting Weight: 244 lbs
Prior Concerns: Weight on belly. Desire to look better. Lose weight for overall health. Worried about feeling restricted/deprived/hungry to reach goal.
Went through Fat Burning PRO with one on one coaching and individual problem solving.
Outcome: Lost 14.4 lbs.
Down a full size (shirts and pants) and into a slimmer style. More confident. More complimentary attention from opposite sex. Receiving more respect from peers.
Ending Weight after 4 weeks: 229 lbs
A Different Path.
A Different Future.
Let's set your body up to SUCCEED in the weight loss effort, by addressing it from all angles.
Let's get your body wired to more EASILY LOSE WEIGHT and have a harder time GAINING it.
Let's make the route to weight loss CLEAR and MANAGEABLE.
Let's have you GO PRO and naturally have the waistline and improved health you desire comfortably.
Let's make the next 5 weeks ones that change your life for the better and that help you to have what you want.
For life.
xo, M
Life as You've Never Known It.
Let's get started on a new way of living, feeling, and LOOKING with Fat Burning PRO.
One on One Coaching
Weight loss from an EASIER and more strategic place than simply, "calories in vs calories out".
If you're ready to Lose Weight, Improve Health, and have PLEASURE pushed while doing it - Fat Burning PRO might be for you.
Fat Burning PRO:
A 5 Week Program designed to get you SOLID on how weight loss works.
4 Weeks of Products and Resources to usher you smoothly and comfortably through your Fat Burning Journey.
Ongoing Support and a Community you can always call Home.
Wondering How this Process Works?
If you're unfamiliar with how Sugar Burning (frequent hunger, cravings, energy dips/crashes) is so different than Fat Burning (less hunger, no cravings, plenty of energy), OR you've tried to get into this mythical state and found it TOO HARD...here's how we go about things.
A Gentler Approach
If you've thought that giving up Carbs COLD TURKEY is the only way to get your body burning Fat - you are WRONG!
Not only is that approach UNCOMFORTABLE, but it generally ends in failure - as the body simply doesn't have the correct, "machinery", to burn the Fat you desire.
Our tactic is to use a time rested formula to comfortably, and slowly (one week), guide the body into burning Fat vs Sugar.
Speed Up Weight Loss while Slowing Aging
If you're like many who are newly aware of all the benefits Intermittent Fasting holds - IT'S TRUE!
We start this when the body is NOT hungry in the morning (vs ignoring the fact that it is).
What that results in is SUCCESS! Being able to consistently do it as a LIFESTYLE (and forever more reap the benefits) as soon as we begin it.
Strategy, Strategy, Strategy
We use particular products and a deliberate format for our meals to continue to deepen/support the mode of Fat Burning - while our bodies are comfortably full on LESS food.
When you're burning your own FAT for energy - you simply will not need (or WANT) to eat as much!
No need to go hungry here, and I make a point to ensure that everyone is CLEAR on that fact.
Having Your Cake and Eating it too
This generally blows people's minds as sweet and starchy carbs (bread and pasta anyone?) are what we always swear OFF of in order to lose weight.
This is another elegant move of strategy and using our body's primitive wiring to our benefit.
And this tactic (that ensures you never have to miss out on holidays or every day celebrations) also helps prevent weight loss from slowing or stalling.
Win Win.
Fat Burner for Life
The goal of this program is to make this NATURAL state (as we're all designed to burn fat) something that feels SO GOOD and SO EASY - that you'll want to do it forever.
Save time and money while literally making it harder to gain weight and easier to lose it, all while slowing aging and improving health.
One stop shopping and the last, "diet", you'll ever begin.